The App
As Facilitators of Family / Whānau Violence Programmes, we know too well that limited session time, motivation and learning transfer can provide a substantial challenge during interventions.

Therefore, Ake has been designed as a resource for Programme Staff with the goal of bridging the gap between home and intervention sessions. With Ake, Facilitators are able to provide an opportunity for engagement with programme materials, support and resources outside of group sessions, keeping participants focused on developing skills and tools that will enable them to break away from abusive behaviours.

Together, Ake and Intervention Providers will be able to support participants on their journey to breaking the cycle of abuse and being the best that they can be in their intimate relationships.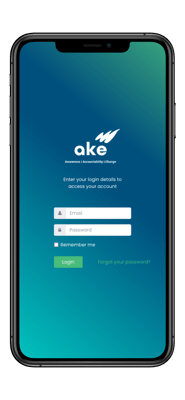 The Team
Ake has been the result of 40 years in family / whānau violence intervention and programme development by industry expert Ken McMaster and his team at HMA (Hall McMaster & Associates), alongside development assistance provided by kaupapa Māori organisation He Waka Tapu Trust. Both organisations are based in Otautahi Christchurch, New Zealand.

Ken McMaster and HMA have been working to disrupt family violence since the early 1980s and has been involved in a number of major projects, such as:

Initiated Stopping Violence Services Christchurch - a community based agency
Assisted the establishment of Te Kupenga Whakaoti Mahi Patunga/National Network of Stopping Violence Services
Member of the Progamme Regulation working party for the MOJ Domestic Violence Act 1995
Chair (1993 – 1998) of the Family Violence Advisory Committee which provided independent policy advice to the Minister of Social Service and Employment on family violence issues.

Developed Family violence programmes for Western Australia Department of Corrections and Relationships Australia Queensland

Delivered workshops for the eight Family Violence Courts across New Zealand

Design ChangeAbout (65 hour) family violence intervention for Victoria Corrections
Training of community providers for the new 26 session Family Violence Programme for New Zealand Corrections
Visit hma.co.nz to read more about HMA and their ongoing work in the family / whānau violence intervention field.